WORKERS BECOME OWNERS OF DEMOLITION CONTRACTOR
Dundee demolition specialist Safedem is passing ownership of the company to its workforce.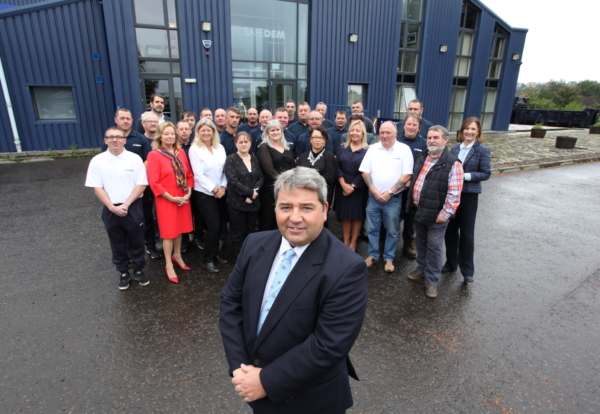 William Sinclair and the Safedem team
The move is designed to secure the firm's future and reward the long-serving team of 36 who have helped build the business.
William Sinclair will remain in his post as managing director of the £15m turnover specialist.
Sinclair said: "Truly successful businesses stand the test of time with careful succession planning and strategic thinking.
"I have always recognised the contribution of all the Safedem team towards the success of the business.
'The move to employee ownership will allow the business to develop and plan for the future and is due recognition of Safedem's excellent employees."
Founded in 1974, Safedem has been responsible for carrying out some of the highest profile demolition contracts in Scotland.
Sinclair said clients will see little change in the day-to-day running of the company.