GALLIFORD TRY CHIEF QUITS TO JOIN CREST NICHOLSON
Truscott will take the helm in September, replacing Patrick Bergin, who has agreed to step down from the group chief executive role immediately.
He starts on a salary of £650,000, pension contribution of 10% of salary and a bonus opportunity of 125%.
The move has triggered a board reshuffle at Galliford Try.
Current finance director Graham Prothero will succeed Truscott as chief executive, while Andrew Duxbury, currently Linden Homes finance director becomes group finance director.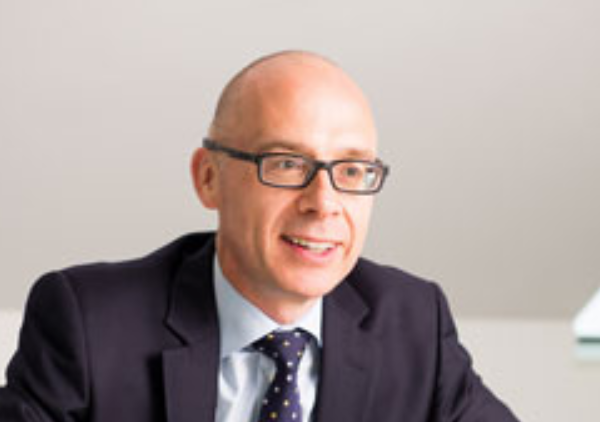 Graham Prothero takes CEO role at Galliford Try
The change at Crest Nicholson comes two months after it reported the first profits fall in years after being squeezed by higher build cost inflation and softening market conditions in the south east.
The firm has now closed its London division with all sites in the capital now managed by offices in the Home Counties.
In the interim Chris Tinker, currently chairman of Crest's major projects, will become interim chief executive.
Truscott has more than 30 years' experience in housebuilding across a range of models and tenures.
Prior to joining Galliford Try in 2015, he was divisional chairman of Taylor Wimpey South.
He spent 19 years at Taylor Wimpey and George Wimpey and has also previously held positions at CALA Homes.
Crest chairman Stephen Stone said: "We announced last year that we were shifting strategy from growth to cash generation with a strong emphasis on partnerships and other joint ventures, to de-risk the portfolio while delivering more homes.
"Peter is highly experienced at delivering a broad range of housing needs to customers working with local authorities, housing associations as well as private homebuyers. This, together with his operational and public company experience, will bring strong additional expertise to our team."
He added: "We are extremely grateful to Patrick Bergin for his dedication, time and commitment to Crest Nicholson over the last 13 years both as group finance director and latterly as chief operating officer and group chief executive and wish him well for the future."